WHAT WE DO WITH COMMUNITY PROJECTS:
The Salvation Army in Myanmar (TSA-Myanmar) works for the community in the five districts, namely Southern, Central, Matupi, Tamu, and Kalay Districts.
COMMUNITY PROJECT INITIATIVE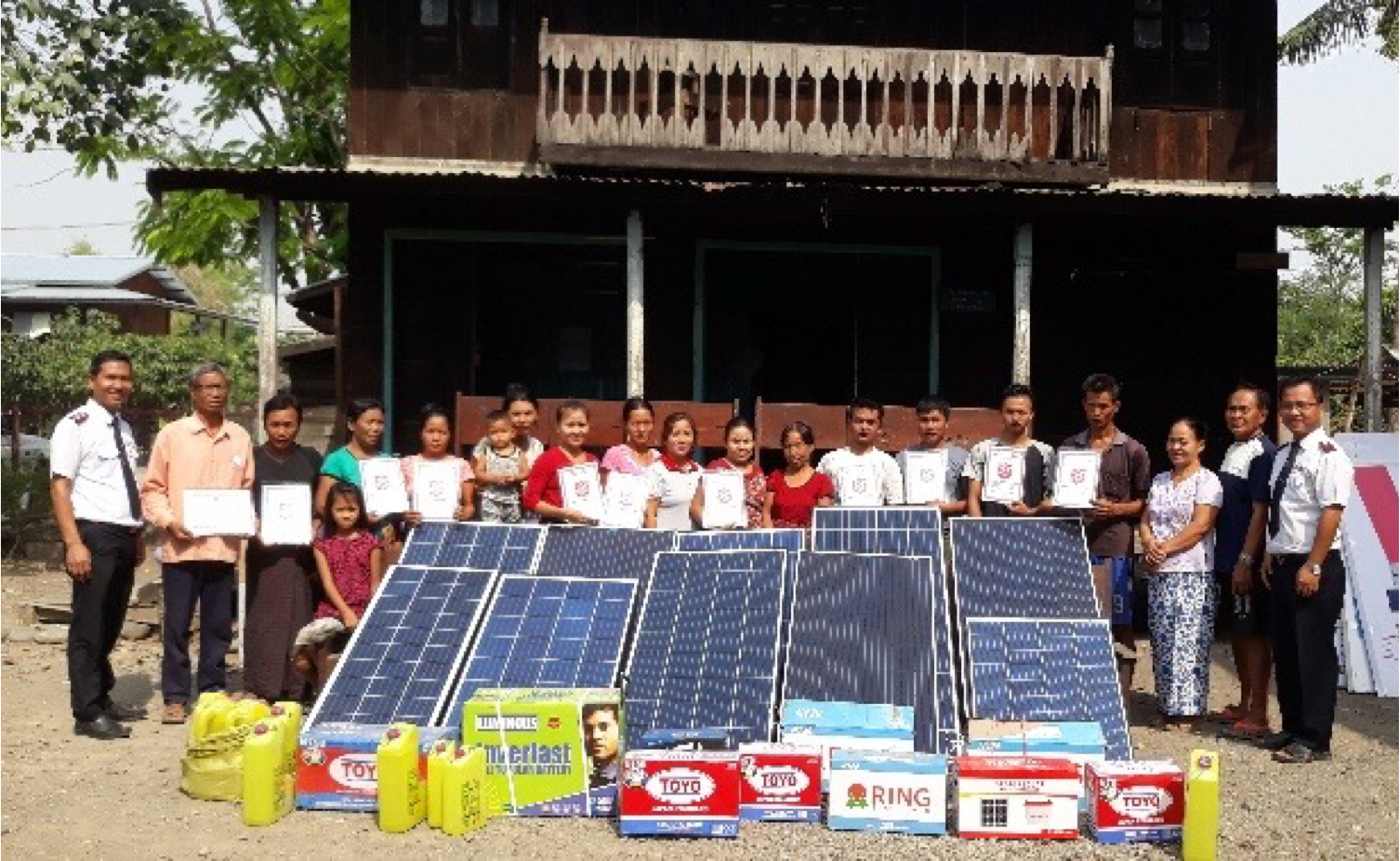 Community Project Initiative (CPI) is a project ideally initiated by a Self Help Group (SHG) or a Village Development Committee (VDC) and is jointly funded by the community and TSA-Myanmar. This project aims to improve the livelihood of the community. The targeted beneficiary is the whole community or it may be a specific sector of the community. SHGs and, or VDCs encourage the cooperation and participation of the general community, poor and rich alike.
To improve the general condition of the community in health, sanitation, hygiene, infrastructure, awareness-raising, education, and other development issues identified by the community
To promote cooperation and encourage a good working relationship among community leaders
and members
To enable SHGs and VDCs to save money as counterparts for the CPI
To encourage community involvement in maintaining the project (e.g. water source; toilet etc)
The CPI will be a joint project of the community and TSA-Myanmar;
Project idea may come as a request from the community, may be based on the CO's needs assessment and/or project staff recommendations;
Project funding for CPI is ascertained from TSA-RHQ before any of the next steps are undertaken although there are no guarantees at this stage that funding will be granted.
A participatory needs assessment is jointly conducted by the Corps, TSA project workers, and community members.
20% of the total cost will be the community's contribution and 80% will be the contribution of TSA-Myanmar.
The ministry of community development is faith-based facilitation, initiated by SHG or village development council together with Corps. Village Survey and needs assessment are done in the targeted area. Community Consultation Meeting is held and Self Help Group (SHG) is formed to solve the difficulty of the community.
Public Toilets
Individual Toilets
Canal Bridge
Road repairs
School Furniture
School Library
Village Information Tower
Water Source (Tube Well, Water Pipe Connection)
Community Hall
Solar Panel
Oxygen, etc.
We provide vocational training for youth in the targeted area for community income sustainability. The training they received are: Tailoring, Bread Baking, Cooking, Nurse-Aid, Driving, Beauty Saloon, etc.
Awareness Raising on HIV/AIDS, Hygiene General Health, COVID-19, Drug Abuse, DRRM, etc. are done in each of the five districts every year.